You may have noticed that I love Shimelle's sketches- and this on was no exception. Having said that I seem to have veered away from the sketch somewhat!
I loved this Sassafras Lass paper but I am such a miser with paper that I cut it apart so the strip does not run all the way down behind the photo- It also allowed me to turn things round so I could get the pink flowers on show.
Instead of a horizontal piece of paper I cut some old Basic grey into the "bracket?" shape and put it vertically.
Its a gorgeous picture of Nancy on the Stoom Tram last spring when we went through some of the bulb fields 257/365
and the sketch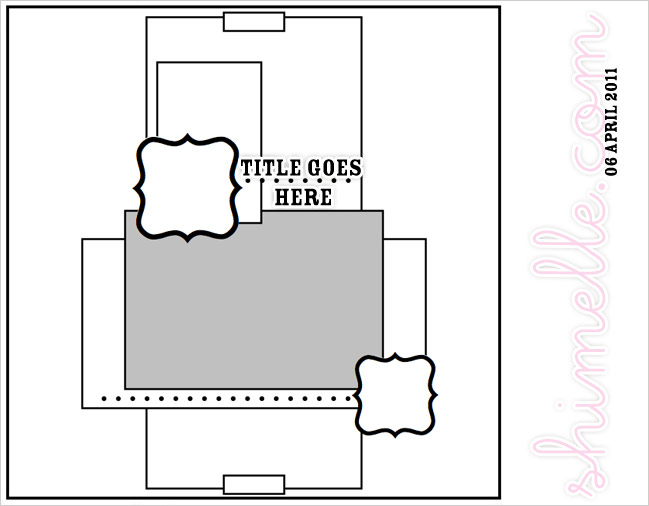 And the Design Team call?
Scrapbookers Anonymous are looking to add to our team of designers. I k
now... you are thinking, what do I have to do? Well, we want you to dig into your stash of stamps. Use those stamps to make at least one piece of patterned paper for your layout and 3 stamped embellishments.